(1) Digit: multi.
(2) The height of glow surface:0.7 inches.
(3) Total PINs:12pins.
(4) Public feet:no
(5) Dimensions:12.7(-0.25)x17.8(-0.25)x6.3mm.
(6) Glow color:bright red/yellow/yellow/amber/blue/white/pure green.
(7) Reflected cavity surface color: black/gray.
(8) Epoxy color:white/red/green/blue/yellow.
(9) Polarity:common anode/Common Cathode.
(10) Using temperature range:-20 to 80 degrees Celsius.
Due to photographic reasons,the actual glow color of the product may differ from the picture displayed.

LED digital tube/dot matrix tube/color display module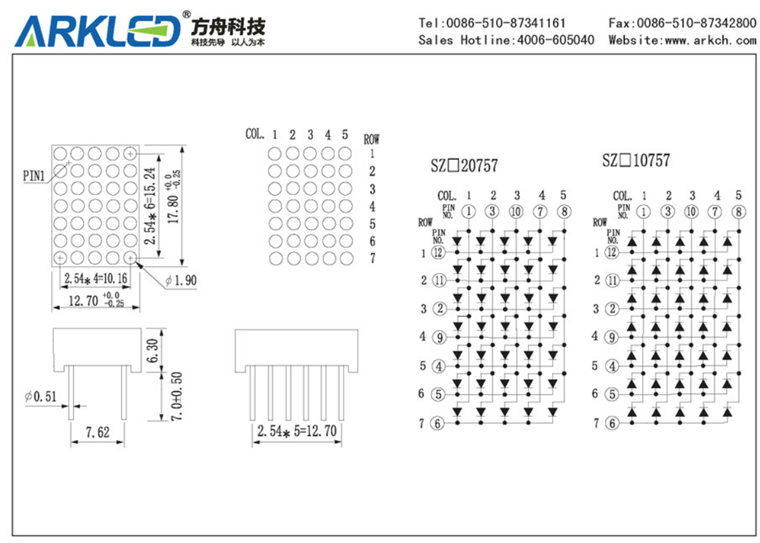 Get free product quotes
Our staff will contact you within 24 hours (working days). If you need other services, please call the service hotline:
0510-87341161